Ability to rearrange badges
Alexander Popov (alexwayfer)
It seems pretty obvious. I've wrote about this privately at support around 2 years ago. Currently I have ERB top-5 badge before top-10 Ruby badge, which is more important (ERB kind of Ruby template engine).
Or I have the badge for Crystal, also top-5, but Crystal is less important and required language.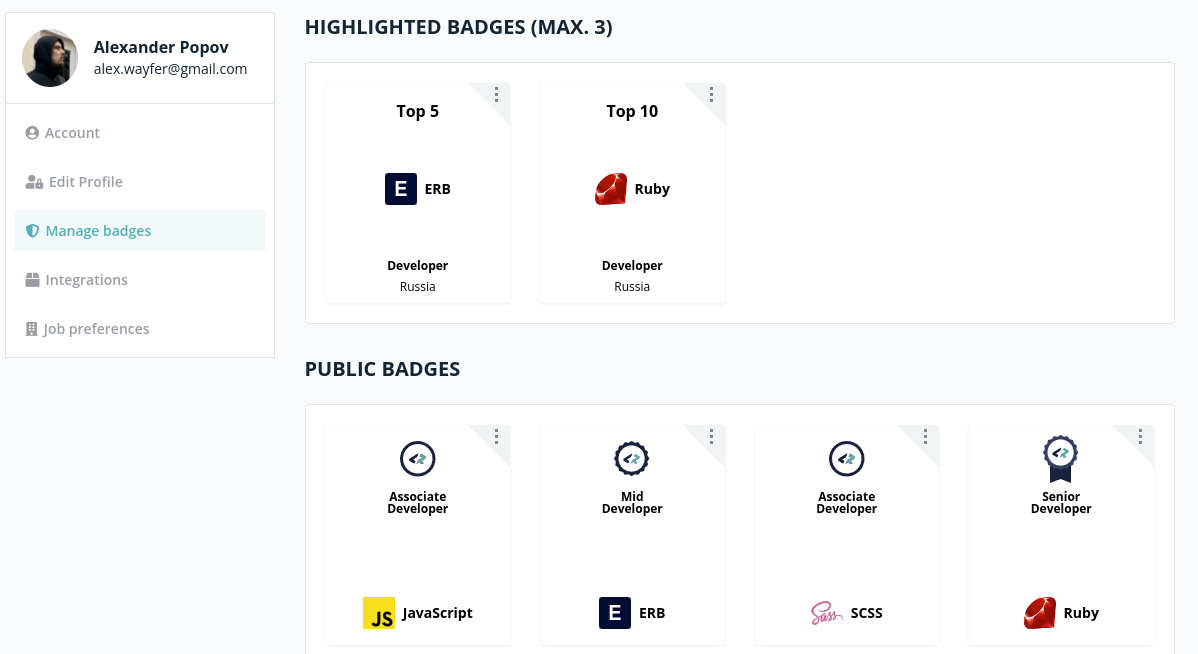 There are no comments on this post.